These 2 I stole from people on buses. The likeness from quick pictures of people never seen before is uncanny.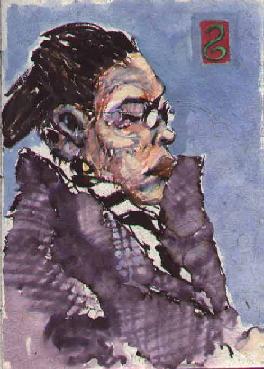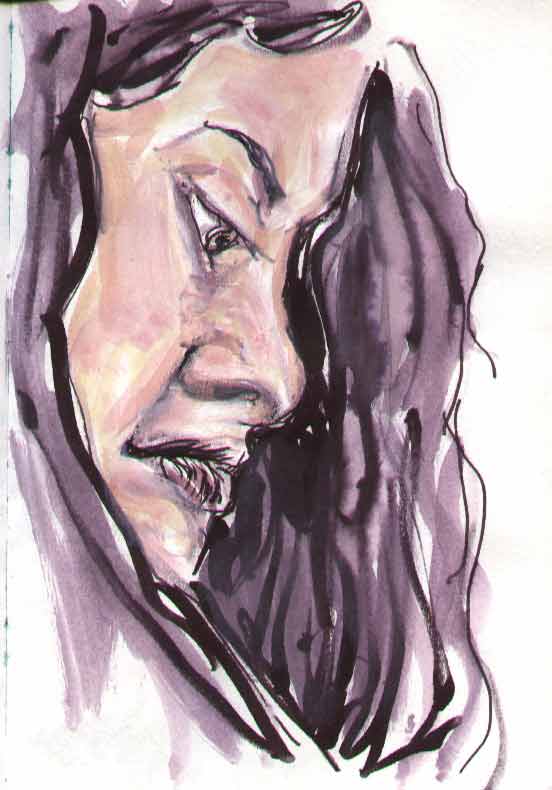 Ralph knew I was going to draw his picture but didn't know when.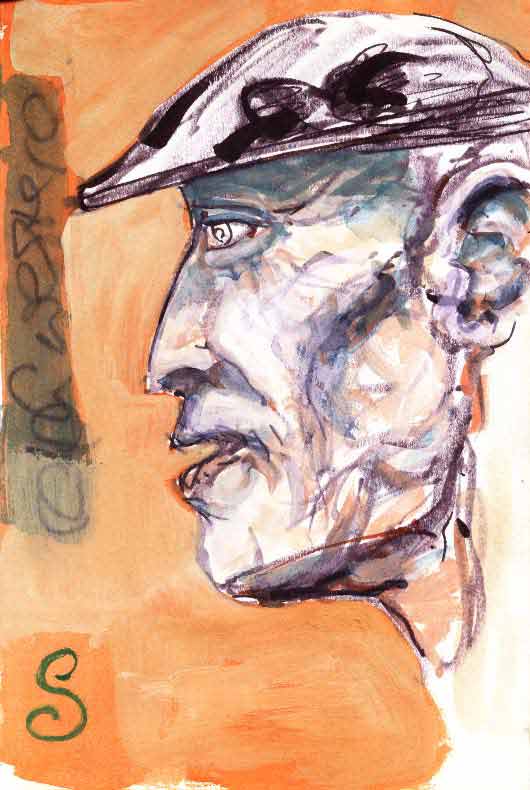 Same goes for Travis. I warned him, then caught him performing at Turks.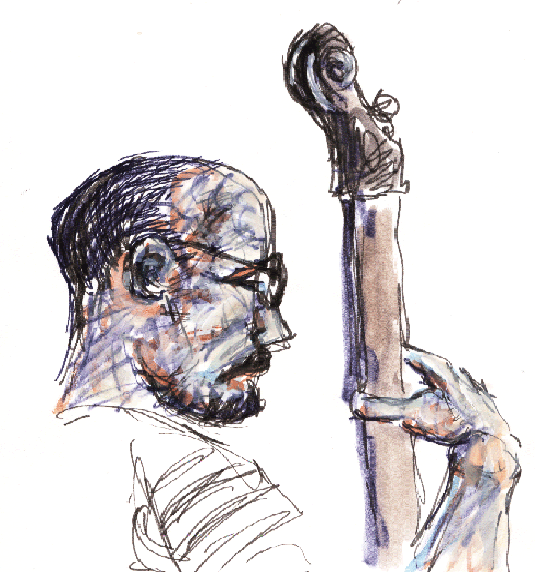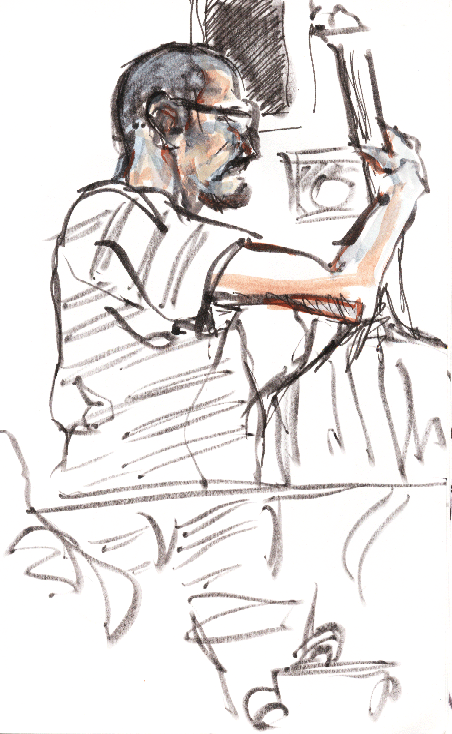 Same with Monica Lee. She knew, but not when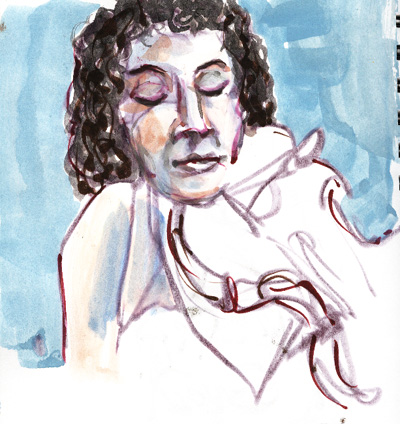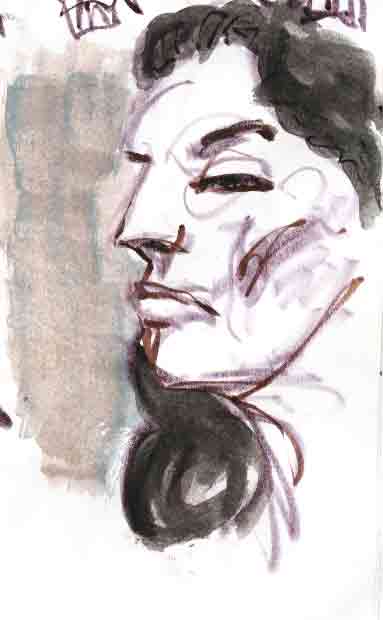 Here are some friends that are just used to me drawing and don't pose or pay any mind. Some are casual but studious. poses. Most are definitely "character studies"
Me and Kagon just sat down for a few minutes at Wazubi's late one Sunday night. We talked about old movies so I call this peice "Marlon Brando as Kagon."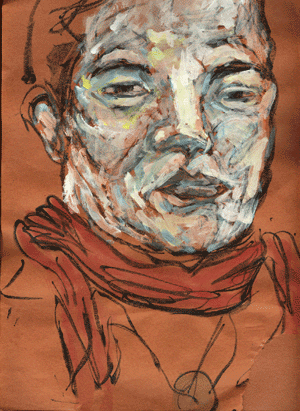 Kr.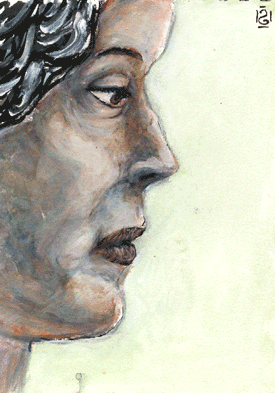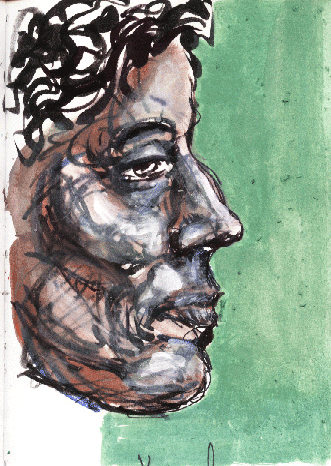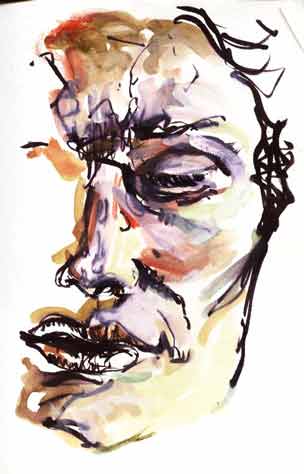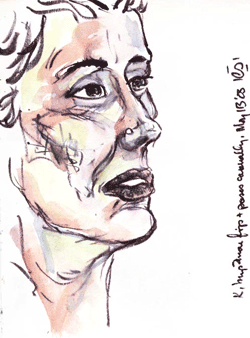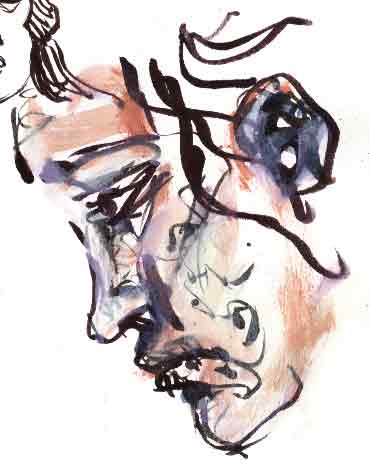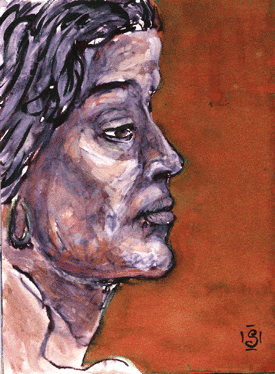 my lil' inspirator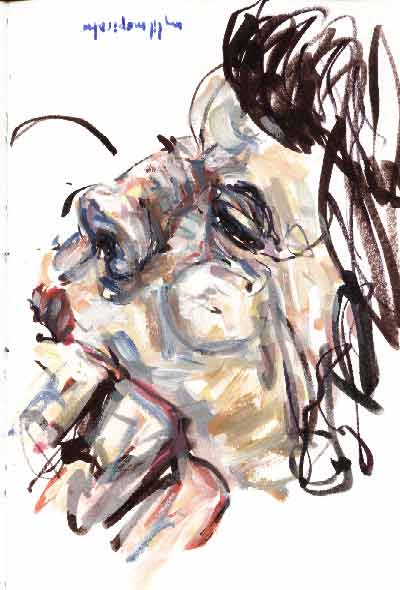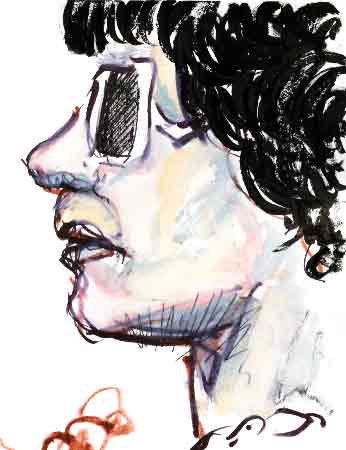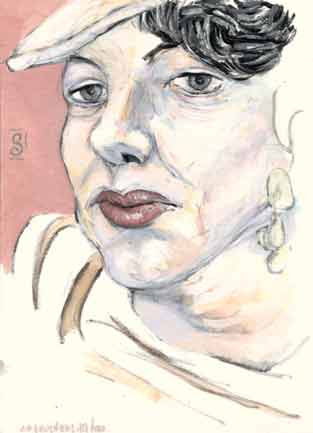 C. w/ eyes like lakes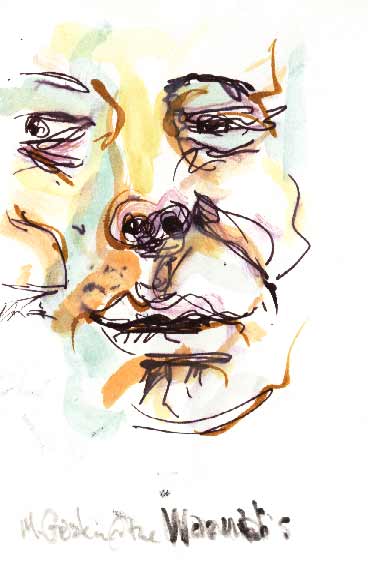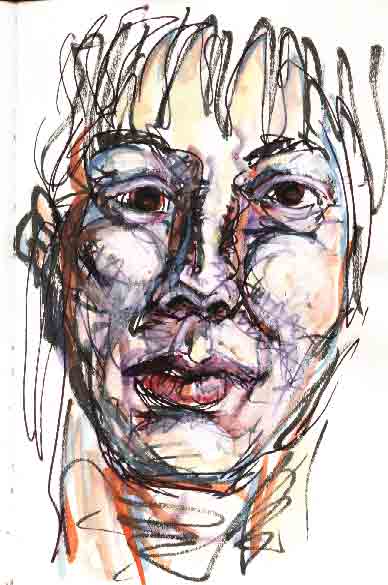 .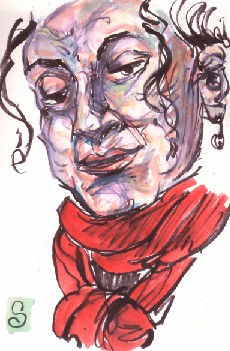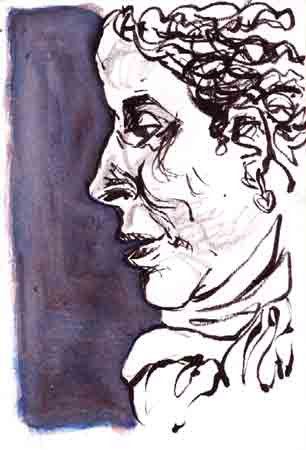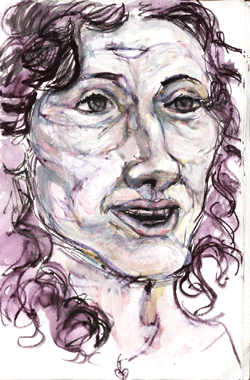 Abbey posed for maybe 20 minutes to half an hour.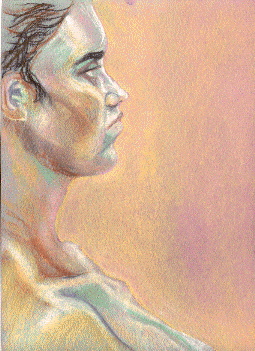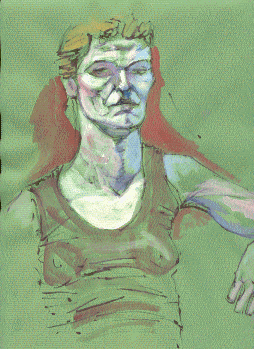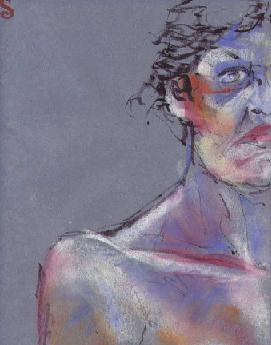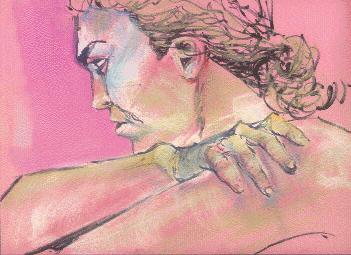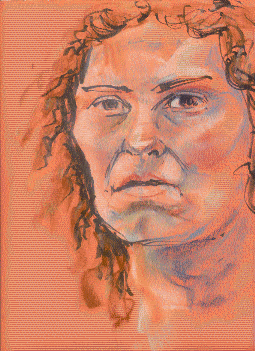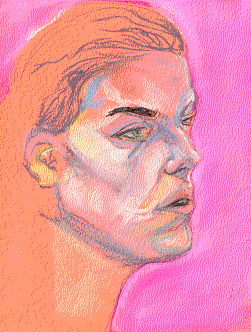 Shannon was just plain in a bad mood and felt like a "specimen" she said.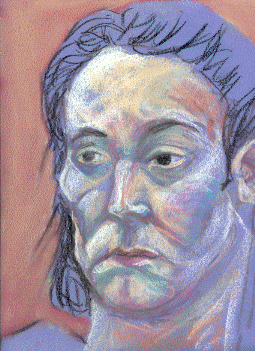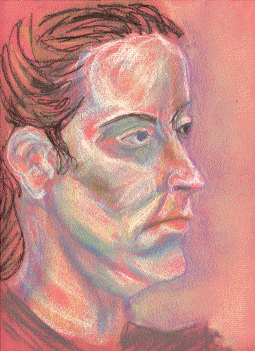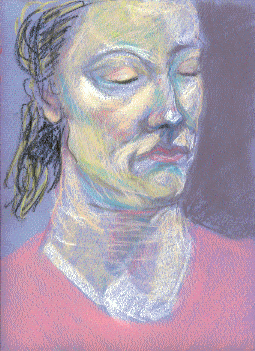 I made a couple of good pictures baring no resemblence to Charlotte so she started the gesture for this one and I went on with details.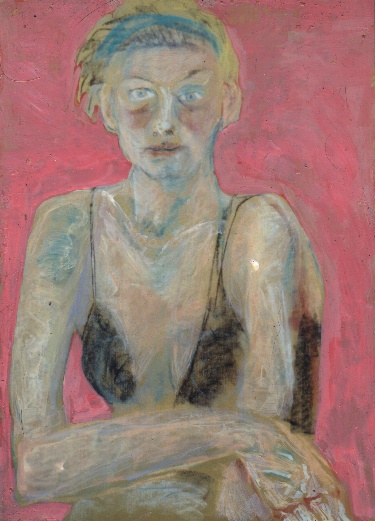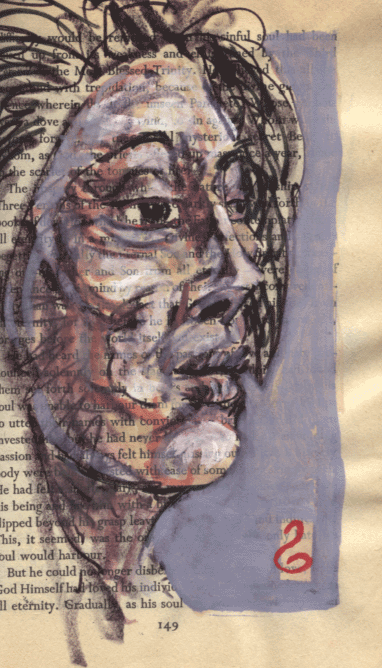 I talked my next door neighbour eventually into posing for a portrait. For the first one I developed a concept which I had to throw away as soon as we sat down. Its a drawing on mipolam for preparation as a linocut print. I asked him to be meditative so he did, for less than an hour. The second is one of 3 or 4 gestures in a novel, wherein I catch Robin's fiery, steel-eyed determination. The 3rd, a watercolor, was meant to be expressive but turned out contemplative. I did 2 more as he reads aloud.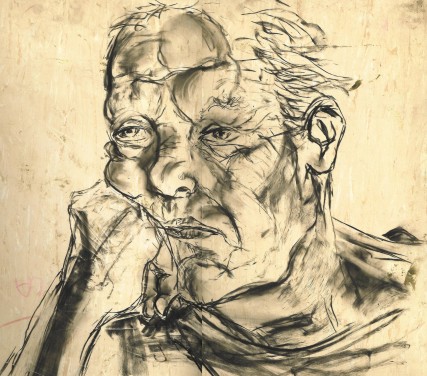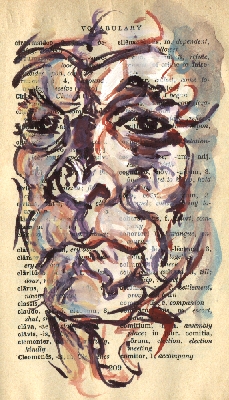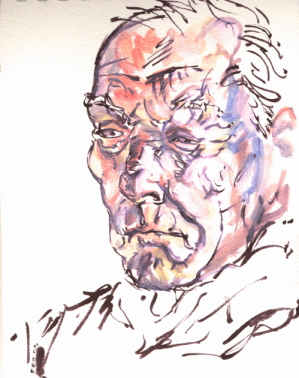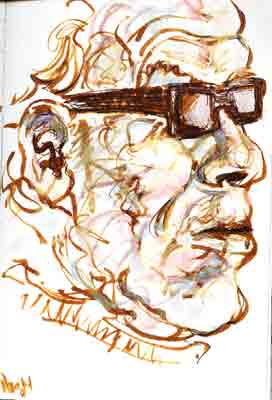 Graham found this site and offered to pose. He's a stand - up comic just down my street. I made 3 drawings while he sets up, sensing the still moments, then he posed for the last one. I had to go. I do alot of these drawings with a brush pen then paint them at home.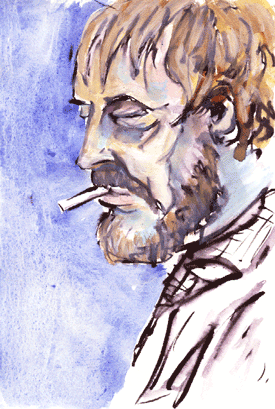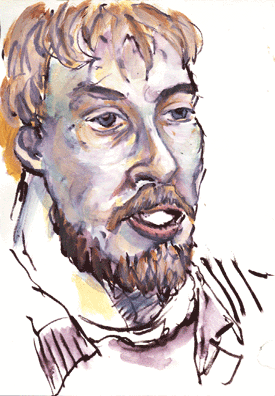 The first two of Tracy are pastel sketchbook drawings from life: 15 minute, 30 minute. The third is 17 hour drawing from photograph on Sommerset Satin. The last 2 are from a triptych on BFK Rives using photographs and an opaque projector.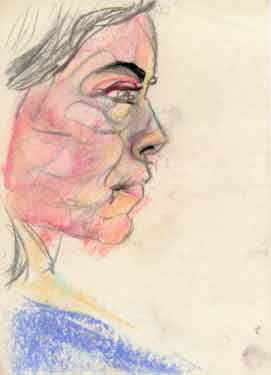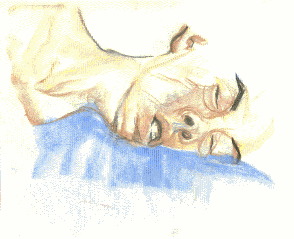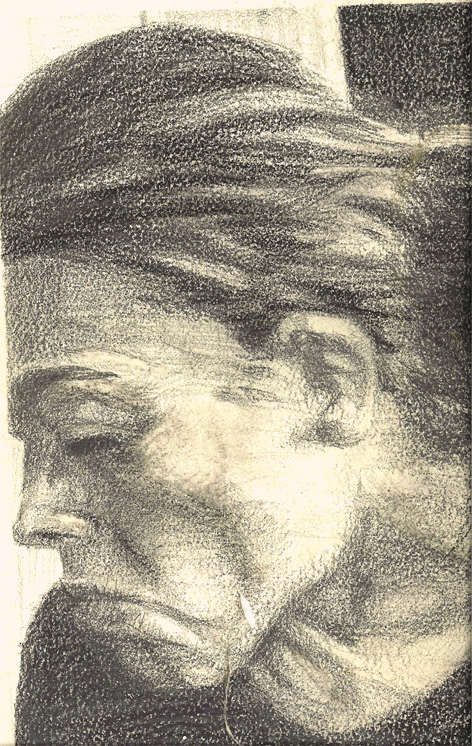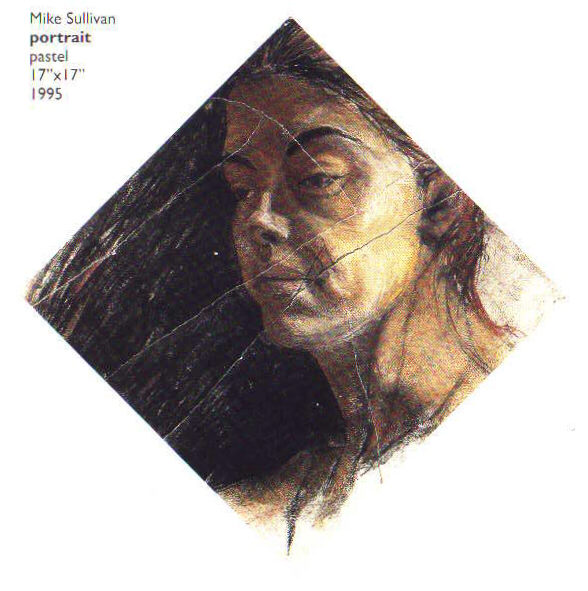 These are 2 Sears photos stuck together. Yuck. Grooling.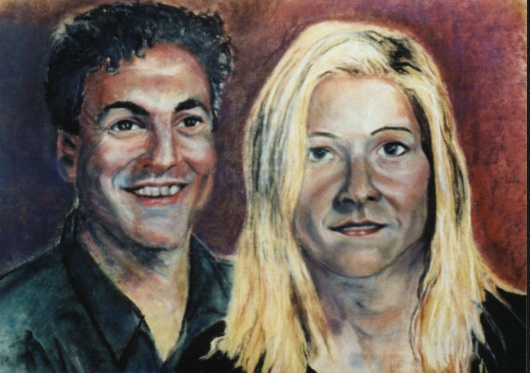 I did this from a photo hours before Celeste's birthday. After the first few lines I scapped the photo and went on memory.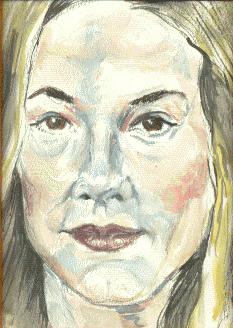 for C.R. Avery's cd disclosure" and for the Seattle Poetry Festival . They've also found there way around the continent wherever C.R. tours and open up a documentary about him. C.R. asked me to make a portrait of him and I agreed. I saw him playing for a small audience at Zesty's, borrowed some crayola felts and drew him while he performed.

Jakob leaned with his head against the wall. He hates this picture.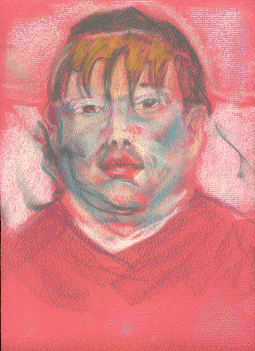 Asza sat for 20 minutes and lent me her pastels.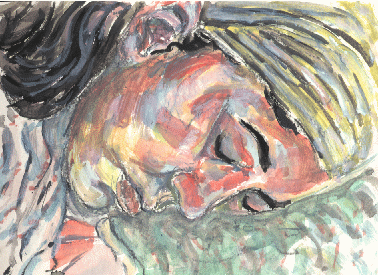 She slept through this one
Eddie lent me $5 so I promised him a portrait. he came over one day and I drew him when he wasn't looking. Pretty talented but I over painted some of his likenesses out.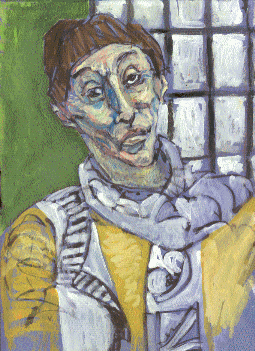 This guy gave me $20 to draw him drunk. I recognized 3 poses he relaxed in during his drunken rant.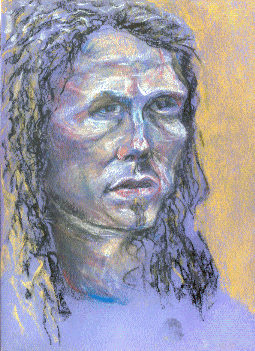 This is a sample of a successful experiment in jotting down profiles of people as they walked by. There were lots of successful portraits in this series. More of the unfinished work can be found at this link